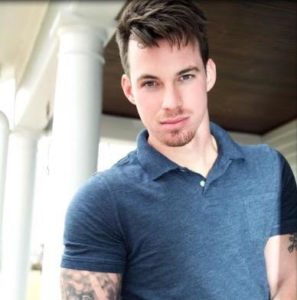 This just in: Chris Van Etten will be speaking at the MCAA Sound of Freedom Charity Golf Tournament, October 13th! It's your chance to stand with Chris in support of a noble cause and meet him in-person.
More info about the event: The Marine Corps Aviation Association's 8th Annual Sound of Freedom Charity Golf Scramble will be held on Friday, October 13th at Miramar Memorial Golf Course. This event, which draws over 150 golfers, will benefit Semper Fi Fund, The Wingman Foundation, Travis Manion Foundation and Operation Boomerang, all of which support the Marines, Navy, injured veterans, and their families.
It's a major fun-fest featuring special guests, veterans, golf contests, raffle items and more.
Scott Huesing, USMC (ret), author of Echo in Ramadi is another guest speaker you won't want to miss. Did we mention that Chris Brake, San Diego's best photographer will be on hand to capture all the fun?
Get your foursome together and register today. This event is always a sellout!
Can't attend, but want to show your support? Make a donation. Every. Dollar. Counts.