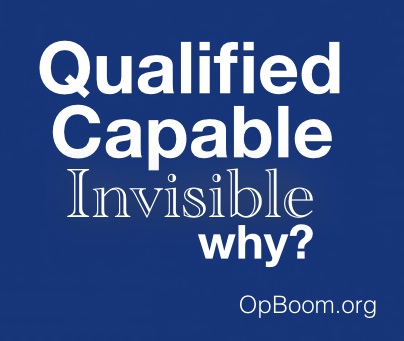 Over 45 and out of work? Feel invisible to prospective employers?
Not Anymore. 
Millions of qualified, experienced midlife professionals can't get jobs because of ageism, outdated hiring practices and the stigma of long-term unemployment.
We've launched a campaign to:
Raise awareness about the unemployment crisis
Give the long-term unemployed a voice
Change misperceptions about the jobless
Demand reform
Download & print the "Why? Campaign" bulletin from the tab below.
FAX/send it to government officials, employers, CEOs, and the media.
Share the "Why? Campaign"  on your social platforms.
 #BeALion, not a lamb.
[button link="http://opboom.org/wp-content/uploads/2014/10/Bulletin-_Qualified.-Capable.-Invisible.-Why__FINAL.pdf" type="icon" newwindow="yes"] Download, send and share the bulletin.[/button]
Stand with us. Let your voice be heard.
At Operation Boomerang, we believe that employers have a moral responsibility to reevaluate their hiring practices and look to the unemployed when filling open positions. We partner with maverick, exemplar employers who sponsor our initiatives, pledge to review recruitment methods and commit to initiating inclusive hiring practices to ensure that long-term unemployed midlife job seekers are fairly considered for open positions.
This a We The People moment.
Download, send & share the "Why? Campaign" bulletin today!